2024 Registration Open

Race Day: SATURDAY JUNE 1, 2024

Sprint & Standard Triathlons

Dynamic Race Events is proud to present the Oliver Sprint/ Standard Triathlon on Saturday June 3rd, 2023. We are looking forward to welcoming back those who have raced with us before and those who will be racing with us for the first time.

The event is held on a Saturday, the day before the Oliver Half Iron. We will again be hosting both Sprint and Standard distance races.  Hosting the event the day before the Oliver Half Iron enables us to focus on a weekend of triathlon and makes the event easier for the community and volunteers.

Sprint – 750 m Swim, 17 Km Bike and 5 Km Run

Standard – 1,500 m Swim, 40 Km Bike and 10 Km Run

 Come Visit, Race, Relax and Enjoy Canada's Wine Capital.

Oliver is located at the most northern point of the Sonora Desert, tucked into the southern end of B.C.'s beautiful Okanagan Valley. The swim is held in Tuc-el-Nuit Lake , with the course parallel to the shore and the only thing to be aware of is the jumping carp.   A scenic bike course is found on a portion of the same course that our Oliver Half Iron follows, with a few minor hills.  The run is a fairly flat out and back that takes you through the quiet streets of Oliver.

This course was home to the Provincial Championships in 2005 and is a very fast and beautiful place to race.

"Canada's Wine Capital" is renowned for the quality of wine grapes being produced there.  Those grown in the favored Golden Mile and on Black Sage are sought by vintners province-wide.  Oliver's climate and topography offer the optimum conditions necessary to grow the preferred grapes.  The town holds 10% of the country's wineries and just over 4500 acres of the fine grape growing vineyards-68% of B.C.'s 6600 acres. Oliver has the largest concentration of both vineyards and commercial wineries in British Columbia .  The majority of these are located along what is known as the Golden Mile of Highway 97, and on Black Sage Road just south of Oliver.  New wineries and additional lands are being put into production in what is expected to be a growth industry for the next five to 10 years. The rolling terraces, exceptionally mild climate with lots of sun, gravelly soil and availability of irrigation produce the right elements for growing high-quality grapes.

Race with us and enjoy a new standard of support, both on and off the course, and explore the incredible wine country after the race with friends and family!

Course Information:

Click below to view course maps – Please note ALL courses are under review and are considered tentative until permits are received

 

Event Schedule


FRIDAY, MAY 31st


3:00-6:00 pm               Package Pick Up at Tucelnuit Elementary School Gym

3:00-6:00 pm               Optional Bike Check-In at Transition at Tucelnuit School (overnight security)

 

SATURDAY, JUNE 1st


5:45 am                          Transition Opens

5:45-6:45 am               Package Pick Up at Tucelnuit Elementary School Gym

5:45-6:45 am               Timing Chip Pick Up (outside transition in SPORTSTATS tent)

7:00am                          Transition Closes

TBA                                 Pre-Race Briefing at Swim Start | Standard Athletes

TBA                                STANDARD | STANDARD RELAY | STANDARD AQUABIKE RACE START

TBA                                 Pre-Race Briefing at Swim Start | Sprint Athletes

TBA                                SPRINT RACE START

10:45am                        Bike Course Cut Off

10:45am                        Run Start Cut Off

11:00am                        Transition Opens for Bike/ Gear Removal

11:15am                        Run Start 2nd Lap (Standard Athletes only) – Sweep Starts

11:45am                        Awards at Rotary Beach

12:30pm                       All Courses closed

12:30pm                       Venue Closes to Athletes | Bikes MUST Be Removed From Transition

There are two aid stations on the course that runners will pass by twice during each lap of the course.

RACE FINISH & AWARDS – Is at Rotary Beach following the race.

Oliver is 45 Km south of Penticton in the Okanagan Valley and is a 5 hour drive from Vancouver.  The closest airport is in Penticton.

Click on the Tourism Oliver logo for accommodation listings, entertainment information, dining out or any local area info you may need. Please feel free to call the Visitor Information Center if you have any questions or need any help finding accommodations, maps etc.

PHOTO COURTESY OF DAVID MCCOLM

2022 RACE RESULTS

2019 RACE RESULTS

2018 RACE RESULTS

2017 RACE RESULTS

2016 RACE RESULTS

2015 RACE RESULTS

Race results 2014 & prior: RACE RESULTS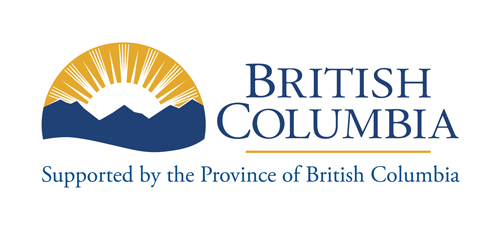 We gratefully acknowledge the financial support of the Province of British Columbia.