REGISTRATION OPEN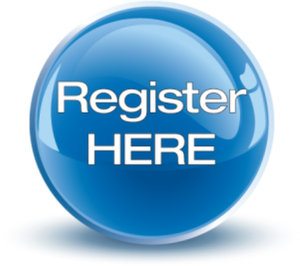 2018 PHOTO GALLERY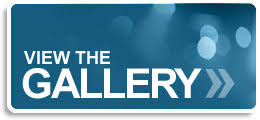 ---

Sprint/Standard/Half Iron/Aquabike

2023 Race Date: September 17, 2023

2023 SPRINT/ STANDARD ATHLETE GUIDE

2023 LONG COURSE ATHLETE GUIDE

Dynamic Race Events is proud to present the Cultus Lake Triathlon which consists of an Aquabike, Sprint, Standard and Half Iron Triathlons.

Click below to see a brief video shot on race morning by our friends at the Chilliwack Progress

Looking for a great end of the season race?  The Cultus Lake triathlon offers a race for the newbie and seasoned veterans in our sport.

The venue is just 90 minutes from Vancouver and takes place in beautiful Cultus Lake Park just outside Chilliwack.

Features of the race include:

– Tech Shirts

– Custom Finisher Medals

– Great post-race lunch

---

 

 

---

 

---

Course Information:

---

Click below to view course maps – all courses are subject to final approval and could change if required to obtain permits

– Swim Course – Due to the nature of the venue, with docks and boats, the swim course will be set race weekend. Athletes will be fully briefed on the swim course prior to their race start

– Bike Course – SPRINT

– Run Course – SPRINT

– Run Course – HALF IRON

---

TRANSITION

The transition area is on the grass area between the lake and Parking Lot B. The transition area is fenced off and secured on race day with paid security staff at each exit.

Athletes are required to show their numbered athlete wristband to enter transition race morning and to exit with their bikes when leaving transition.

Transition will include athlete specific toilets, penalty/relay tent and bike racks numbered for bike placement. Racks are laid out per race distance and age group within that event to ensure a fair transition.

---

SWIM COURSE


This course is a one loop course for the Sprint and two loops of the Sprint course for the Standard distance race.  The Half Iron and Aquabike are two loops of an extended Standard swim course.  Certified Lifeguards and boat, kayak and paddle board support will be on the course to ensure athlete safety.

The course is clockwise with swimmers keeping the buoys on their right.

The two main corner turns will be marked with large yellow buoys and the markers along the course will be orange.   Standard and Half Iron athletes DO NOT exit the water to head out on the second lap of the course as they swim around the yellow buoy located about 20 m off the shore.

The start will be in the water with swimmers in waist deep water.

ABOVE – Swim Course Video

---

BIKE COURSE

Due to last minute, unscheduled construction and last years' flood damage repairs, our course will be slightly different from the traditional course. These changes are in final approval and will be confirmed in your Athlete Guide the weekend prior to race day.

---

The Run Course


The run course is a one loop course for the Sprint and a two loop course for the Standard distance.

BELOW: The start of the run course is along the Cultus Lake Path.

PLEASE NOTE: Runners only run in one direction, east towards the boat launch, to start each lap of the course.  Runners return to the finish along 1st Avenue and DO NOT come back on the pathway.

---

BELOW: Athlete #536, not sure who it was but he ran kind of Ugly!

1st Avenue is a one way street, runners will be running the same direction as vehicle traffic. Athletes participating in the Sprint distance will run around the corner at the end of 1st Avenue and proceed through the finish chute and Standard distance athletes will turn left for their second loop just before the end of 1st Avenue and return to the Lakeshore path and head out for a second lap.

Running down 1st Avenue and headed towards the Finish!

---

Event Schedule


2023

Saturday September 16th

12:00pm – 5:00pm | Race Package Pick Up @ Cultus Lake Park (Parking Lot B)

12:00pm – 5:00pm | Optional Bike Check-In @ Transition, near package pick up tent

Sunday September 17th

5:30am | Transition Opens

5:30am – 6:00am | Race Package Pick Up ***HALF IRON & HALF AQUABIKE (Long Course) ATHLETES ONLY** @ Cultus Lake Park (Parking Lot B)

6:00am – 7:30am | Race Package Pick Up  @ Cultus Lake Park (Parking Lot B)

7:15am | Transition Closes for Long Course (Half) Athletes

7:25am | Pre-Race Briefing @ Swim Start for Long Course Athletes

7:30am | Long Course/ Long Course Aquabike/ Long Course Relay Start

7:45am | Transition Closes for Sprint & Standard Athletes

7:55am | Pre-Race Briefing @ Swim Start for SPRINT Athletes

8:00am | Sprint Start

8:10am | Re-Race Briefing for STANDARD Athletes @ Swim Start

8:15am | Standard/ Standard Aquabike/ Standard Relay Start

Where is Cultus Lake?

Cultus Lake is located about 15 minutes from downtown Chilliwack and is 100 km (60 miles) from Vancouver.

Driving Directions to Cultus Lake

Cultus Lake is located in the Lower Mainland of British Columbia, Canada 15 KM South of Highway One, between the cities of Abbotsford and Chilliwack, BC.

When traveling East from Vancouver along Highway 1, take exit 104 which is between the cities of Abbotsford and Chilliwack. This route will take you through Yarrow to Cultus Lake. Just follow signs to Cultus Lake. Cultus is approximately 90 minutes drive from Vancouver, 20 minutes East of Abbotsford, BC and minutes from Chilliwack City centre – and 2 1/2 hours NE of Seattle WA

When traveling West towards Vancouver take exit 119 at Sardis. Cultus is approximately 3 hours west of Okanagan Valley and 12-16 hours west of Calgary.

Border Crossing


The closest border crossing is the Huntington Border on Highway 11 between Abbotsford and Sumas, 3km south from Exit 92 of Highway 1. Other crossings are at Aldergrove (Highway 13), not open 24 hours, and the Peace Arch border, south of Vancouver on Highway 99. For updated travel information, please visit Drive BC.

Cultus Lake Cabins

The Park has cabins located next to and across from the Parks Board office.

604-858-9007

Sunnyside Campground

Sunnyside Campground is a family oriented campground on the shores of Cultus Lake.   It is just down the shore from our race site and sits on 65 treed acres and is operated by Cultus Lake Park. Bring your camper, RV or simply tent close to the lake and the race venue.

Reservations:  1-604-858-5253

Tourist Information/ Accommodations

Click on the Tourism Chilliwack logo below for accommodation listings, entertainment information, dining out or any local area info you may need. Please feel free to call the Visitor Information Center if you have any questions or need any help finding accommodations, maps etc.

Chilliwack Visitor Information Centre

44150 Luckakuck Way
Chilliwack, British Columbia
Canada V2R 4A7

Phone: 604-858-8121

Toll-free: 1-800-567-9335

2022 RESULTS

SPRINT RESULTS

STANDARD RESULTS

STANDARD RELAY RESILTS

HALF IRON RESULTS

HALF IRON RELAY RESULTS

AQUABIKE RESULTS

2019 RESULTS

2018 RESULTS

 

2017 RESULTS (September)

 

2017 RESULTS (June)

 

2016 & 2015 Results can be found here: RACE RESULTS

Results from 2013 & prior can be found here: RACE RESULTS

2015 Race Photos – Click on the Logo below: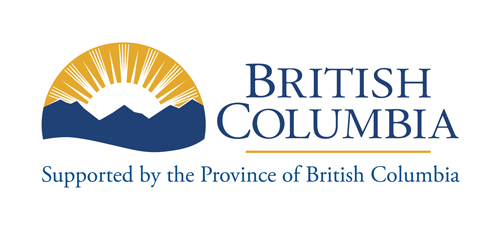 We gratefully acknowledge the financial support of the Province of British Columbia.