REGISTRATION OPEN

Race Date:

Sunday June 4th, 2023

 

What is a Mixed Team Relay?

A Mixed Team Relay (MTR) is an exciting, fast format relay consisting of a 4 person (2 male & 2 female) team. Each athlete completes a super-sprint distance triathlon (swim-T1-bike-T2-run) before tagging off their teammate to complete the same. This is done until the final relay member finishes and crosses the finish line.

What are the distances of each discipline?

Courses are being finalized, the plan is for a 300m swim, 8km bike and a 1.3km run. Course maps will be posted once they are approved and finalized.

Does our team need to have 2 male and 2 female participants? And what are the age requirements?

Yes. That is a requirement for this format.

We will be running two categories for the MTR, an OPEN category and a QUALIFIER category. The OPEN category does NOT require your team mates to be in the same 10-yr age group (min. age 15). The QUALIFIER category requires ALL team mates to be within the SAME 10-yr age category (20-29, 30-39, 40-49 etc.) You will need to choose which category you will be racing during the registration process.

What is the QUALIFIER category?

This event serves as a Triathlon Canada Age Group World Championship Qualifier. That means your team can attempt to qualify to go to the World Championships. Approximately 3 weeks before race day Triathlon Canada will open an Expression of Interest (EOI) page for all athletes wishing to attempt to qualify. You MUST complete this process prior to race day to be able to accept the qualifying spot should you win.

What is the OPEN category?

This short format lends itself to be a distance that anyone can race, the OPEN category allows you to build a team with your family or friends outside of the 10 year age groups that are required for the QUALIFIER category. So, grab your grandparents and a teenager and put in a team! This category is only as competitive as you wish for it to be!

Do we all need to bring a bike?

The option is yours, if your team all wishes to bring their own bike they may, if you wish to share a bike for the race, you can do that too!

Does every team member cross the finish line?

No. ONLY the final member of your team can cross the finish line. Though we encourage your team mates to be along the finish line or in the finish area to cheer your final team mate across the line!

I am racing in the Long Course on this day, can I also do the MTR?

No. The MTR will take place after all the Long Course athletes have cleared the swim and are out on the 90km bike course. The MTR is SO FAST that many of the  Long Course athletes won't even know it happened when they come in off the bike!

What time does the MTR start?

The MTR start time will be at approximately 8:30am. This start time is tentative as we build out the race day plan. Final start time will be made available as we approach race day, but will be within a half hour either side of 8:30am.

When is package pick up? And when do we check in our bikes?

Package pick up will take place on Friday and Saturday afternoon (see schedule) and bikes MUST be checked in on Saturday during bike check-in. NO EXCEPTIONS!

 

---

 

Course Information:

All course details are TENTATIVE and considered under review until permitted

Click below to view course maps.

Swim Course

 

BLACK SAGE ROAD ON THE BIKE COURSE

 

---

FINISH LINE

The race finish is at road level just above the swim start
Please ensure your timing chip is dropped at the finish before leaving the finish area
Race results will be posted in real time online at sportstats.ca. If you have any questions or concerns about your finish time, please see the timing tent at the finish to discuss and resolve
Medical is located 50 m from the finish line

 

PACKAGE PICK UP

Note: You must pick up your own Race Package and you must have valid picture ID to receive your package.

Location:  Tucelnuit Elementary School located at 6648 Park Dr, Oliver, BC

SCHEDULE

Friday

3:00 pm – 6:00 pm        Package Pick Up at Tucelnuit Elementary School

Saturday

2:00 pm – 5:00 pm       Package Pick Up at Tucelnuit Elementary
2:00 pm – 6:00 pm       Mandatory Bike Check In

Sunday

7:15 am                            Transition opens
8:15 am                            Transition closes
8:30 am                            MTR Briefing at Rotary Beach
8:45 am                            Race Start at Rotary Beach
11:30 am                          Post-Race Lunch service begins
12:30 pm                         Transition opens for Bike/ Gear removal (NO EARLY REMOVAL – PLAN ACCORDINGLY!)
3:45 pm                           Awards Ceremony at Rotary Beach

 

Transition Area

Transition area is at Tucelnuit Elementary School on Park Drive.  Transition will be open on race day from 7:15 am and will close at 8:15 am to ensure all of the athletes are down at the swim start.  Only athletes who are wearing their wristband and are body marked will be allowed access.  Any bike not properly displaying the bike frame number will be removed from the transition area during the swim.  You will not be allowed access to the transition area to reclaim your bicycle and gear until after the last athlete has started the run around noon.

Family & friends are NOT allowed in transition

---

 

Oliver is 45 Km south of Penticton in the Okanagan Valley and is a 5 hour drive from Vancouver.  The closest airport is in Penticton.

Click on the Tourism Oliver logo for accommodation listings, entertainment information, dining out or any local area info you may need. Please feel free to call the Visitor Information Center if you have any questions or need any help finding accommodations, maps etc.

PHOTO COURTESY OF DAVID MCCOLM

2023 RESULTS

MIXED TEAM RELAY – OPEN CATEGORY

MIXED TEAM RELAY – QUALIFIER CATEGORY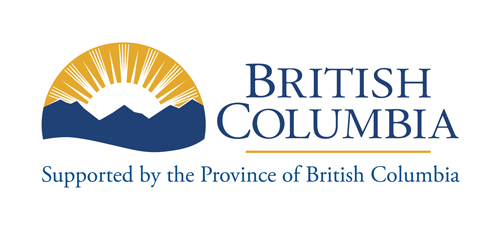 We gratefully acknowledge the financial support of the Province of British Columbia.