2019 Series Pass Offer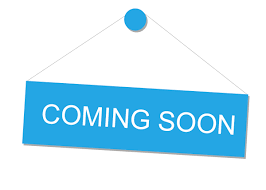 2018 Series Pass registration has now closed. 2019 Series Pass registration will open in August of 2018
 Series Pass Rates for 2018
We were pleased to offer 85 Series Pass entries to athletes for the 2018 season.
5 amazing races…1 low price! The Dynamic Race Events series pass allows holders to participate in as many of the 2018 races of any distance that they choose. Registration includes exclusive Dynamic Series Athlete Cycling Jersey!
The first 25 Athletes to Register for the Series Pass pay $375
The Series Pass rate for the next 30 athletes that register was $425
Remaining Series Passes available after the first 50 are sold were available for  $450
2018 Race Schedule
Westwood Lake (Nanaimo)             May 20             Sprint & Standard
Wine Capital of Canada                  June 2               Sprint, Standard & Duathlon
Oliver Half Iron & Aquabike            June 3               Half Iron & Aquabike
Elk Lake Triathlon                            Aug. 5                Sprint/Standard/Aquabike/Du
Cultus Lake                                       Sept. 16             Sprint, Standard, Aquabike & Half
2019 Series Pass Terms & Conditions:
 All entries are NON-REFUNDABLE as of January 31, 2019. Prior to January 31, 20108 you may request a refund, less a $100 administrative fee. After January 31, 2019 no refunds will be issue.

Series Passes are NON-TRANSFERABLE to another athlete. Only the athlete registered for the series pass may use it.

Medical Deferrals: In the event of an injury or medical condition, an athlete may defer their series pass to the following year for a $125 + tax fee.  Requests MUST be received BEFORE the registration deadline (March 31, 2019) and MUST be accompanied by medical evidence from a medical doctor.  Medical deferrals are a one-time option.  Should you defer to the following year, you may not request another deferral the following year.

You must race in the event in order to pick up your race package and garment.

All race policies listed on each of the event websites are applicable to series pass holders.

Injury or illness does not exempt pass holders from any of the above terms and conditions.

The Series Pass cannot be used for Relay Entries.

Series Pass Athletes will receive instructions and codes to register for the individual events, registration deadlines not met and requiring expiry extension will be subject to a $25 admin fee.