Dynamic Race Events and 2XU Canada are pleased to announce that 2XU will be the official Compression and Wetsuit sponsor for the 2016 Dynamic Race Events Triathlon Series.
Click HERE to read the full Press Release.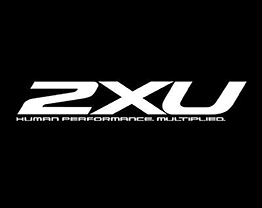 2016 TO SEE NEW EVENTS ON THE CALENDAR FOR DYNAMIC RACE EVENTS AND A SERIES PASS OPTION FOR ATHLETES
Victoria, B.C. – (September 23, 2015) Dynamic Race Events and the City of Nanaimo, in conjunction with Tourism Nanaimo are pleased to announce that the 1st Annual Westwood Lake Triathlon will be held in Nanaimo at Westwood Lake Park on Sunday June 26, 2016.  This event is expected to draw triathletes, from beginner to professionals, from Western Canada and the Pacific Northwest, to test their fitness on the challenging course.
The Westwood Lake Triathlon will offer athletes the choice of three distances; a Sprint course, Standard course and Half Iron distance.
"Westwood Lake is an ideal setting for a triathlon event, having been the venue for triathlon for the BC Summer Games in 2014, as well as being the lake that many of the city's triathletes use for their open water swims.  The bike course will be a challenging one, with some good climbs and quick descents, with the majority of the run course taking place around the scenic Westwood Lake Trail" said Race Director Joe Dixon.
"The addition of the Westwood Lake Triathlon to the 2016 race calendar will give athletes hungry for more race options an alternative north of the Cowichan Valley for an open water triathlon that is locally owned and produced and keeps the island feel, while still delivering the full experience that our athletes are used to receiving." Dixon said.  "We feel the date and course is a perfect test for those planning to race IMC in Whistler at the end of July"
This event has the support of both the City of Nanaimo and Tourism Nanaimo.
"The Nanaimo Parks and Recreation Commission is pleased to give support to the Dynamic Race Events proposal for a triathlon to be held at Westwood Lake on June 26, 2016." Ian Thorpe, City Councillor and Chair of the Parks and Recreation Commission said, "Westwood Lake is a perfect location for a triathlon, and the organizers have a great deal of experience staging similar events.  It should prove to be an exciting addition to Nanaimo's sports scene, and a real benefit to local sports tourism.  We look forward to giving our continued support and cooperation."
Lesley Anderson, Executive Director for Tourism Nanaimo added "We're very excited to welcome this new event to Nanaimo in 2016. These types of events contribute to community sport and athlete development.  They are also critical to tourism's success by giving visitors a reason to come, stay, and to return year after year".
Dynamic Race Events will also be adding an early season open water triathlon to the 2016 race calendar.
"We will open our 2016 season in our tried and true venue, Cultus Lake, on Sunday May 29, 2016, making it the first open water triathlon on the calendar in the lower mainland" said Dixon.  "We are equally as excited to announce that we will also close out our 2016 season on Sunday September 11th, with the 10th Annual Cultus Lake Triathlon, offering the usual sprint and Olympic distances an adding a Half Iron distance on the same day, making it the last half distance event on the B.C. calendar."
Bonnie Bryant, Director of Parks Operations, said "Cultus Lake Park (CLP) Board and staff are very pleased to announce that Dynamic Race Events will be adding a second triathlon event in our beautiful park on May 29, 2016.  CLP has had a strong and successful working relationship with Dynamic Race Events over the last nine years and we welcome the opportunity to add an additional triathlon event in May.  On behalf of the CLP Board and staff we wish the volunteers, participants and race coordinators all the very best."
With the addition of these events, Dynamic Race Events will offer athletes the chance to purchase a series pass for the 2016 race season.  Passes will allow athletes to participate in any of the races for a fixed cost. Passes will be available in a limited number.  More information about the Westwood Lake Triathlon, Cultus Lake Triathlon, as well as all the events produced by Dynamic Race Events and Dynamic Series passes can be found at www.dynamicraceevents.com.
Dynamic Race Events is a Victoria, B.C. based Sports Management Company owned and operated by Joe Dixon and Angie Woodhead.  Dynamic Race Events produces six triathlon races in beautiful British Columbia.
FOR IMMEDIATE RELEASE:
Contact: Joe Dixon & Angie Woodhead
Dynamic Race Events
joe@dynamicraceevents.com
angie@dynamicraceevents.com